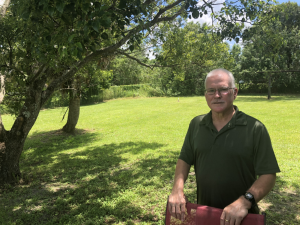 Stephen Roberts has been employed with the Palm Beach County Sheriff's Office since 2000. He was diagnosed with Renal Cell Carcinoma (RRC) in 2017 and had one of his kidneys removed. Surgery went well; however, several months later the doctors discovered the cancer had spread to his spine and he was diagnosed with stage 4 RRC. Unfortunately, surgery to remove the tumor was not possible due to its location. Steve is currently taking medication to prolong the progression of the cancer. Currently there is no cure.
---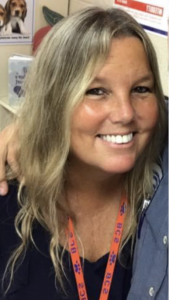 Sandra Stanford has been employed with the Palm Beach County Sheriff's Office since 2018. Sandra was diagnosed with Metastasized Breast Cancer in 2019. She underwent surgery, chemotherapy and radiation as part of her treatment plan. Unfortunately, Sandra had a reaction to the chemotherapy and her treatment plan had to be changed. She will undergoing another surgery followed by a modified plan hoping to avoid another reaction. Currently, Sandra is unable to work due to her illness.
---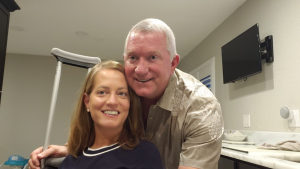 Robyn Burdick is the wife of Lt. Richard Burdick. Robyn suffers from Juvenile/Adult Hypophosphatasia (HPP) which is a rare disease involving early loss of adult teeth, bone density and stress fractures of the lower extremities. It is similar to Brittle Bone Disease. Robyn has endured two hip replacements, double knee replacements and one ankle replacement. She will be having the other ankle replaced soon. This disease will also require her to have extensive dental surgery to include bone graphs, sinus lifts and the removal of the majority of her teeth. There is no cure.
---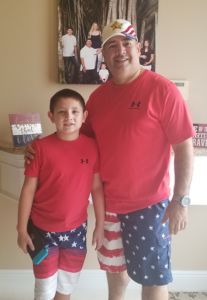 Rafael Ugalde has been employed with the Palm Beach County Sheriff's Office since 2004. In 2019, Rafael was diagnosed with stage 2 colon cancer. Treatment consists of various surgeries; removing over a foot of his colon, chemotherapy, and radiation. While Rafael undergoes these procedures he has to be placed on light duty and is unable to work overtime to compensate for the added expenses. Rafael is still in treatment and has an upcoming surgery.
---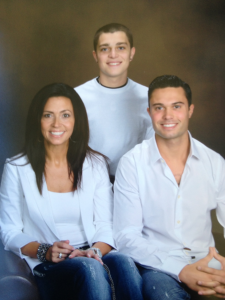 Lisa Leto has been employed with the Palm Beach County Sheriff's Office since 2016. In 2019, Lisa was diagnosed with advanced breast cancer and required immediate surgery in an attempt to minimize the cancer spreading. Since then she has undergone chemotherapy and other treatments as well as an additional surgery due to more complications. Unfortunately, Lisa has recently learned additional surgeries will be required in the future.
---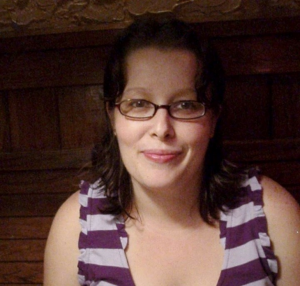 Lana Olmstead has been employed with the Palm Beach County Sheriff's Office since 2016. Lana was diagnosed with cancer and was receiving chemotherapy. Due to unforeseen circumstances Lana was supposed to receive lifesaving surgery to remove the cancer. Unfortunately, it was decided not to continue with the surgery. This July Lana passed away, leaving behind a 9 year old daughter.
---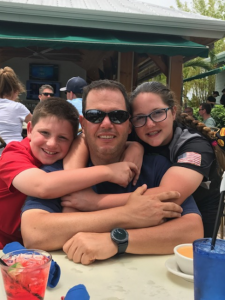 Anthony Musso has been employed with the Palm Beach County Sheriff's Office since 2006. Anthony was diagnosed with diffused large B cell lymphoma; which is an aggressive type of non-Hodgkin lymphoma. Test results showed the mass is attached to the vessels of his heart and chemotherapy was recommended. Unfortunately, Anthony has had several complications from the treatment which at times requires hospitalization. At this time his doctors are waiting to see what the next phase of treatment is going to entail.
---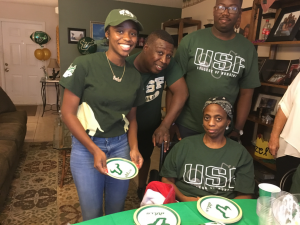 Juliet Brown is the wife of D/S Dwayne Brown. In 2002, Juliet was diagnosed with a brain tumor and underwent surgery to remove the majority of the cancer. For the next decade and a half she continued with scans, radiation treatments and was diagnosed and underwent treatment for breast cancer. In 2018, Juliet was diagnosed with sarcoma, which is a type of cancer that originates in the bones. She underwent surgery and had to have metal rods put in her legs to assist with walking. In 2019, Juliet was diagnosed with lung cancer. On April 29th, 2020, Juliet passed away.
---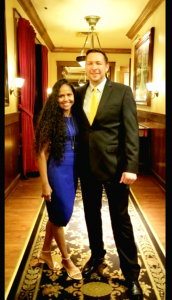 Ambar Hatcher is the wife of D/S Paul Hatcher. Ambar has lupus, which is a chronic long term autoimmune disease. Recently Amber was diagnosed with cancer in her abdomen. Treatment will require surgery and chemotherapy. Due to the treatments Ambar will be unable to have children. Doctors have suggested fertility preservation options as a possibility before surgery. Currently they are considering this option.
---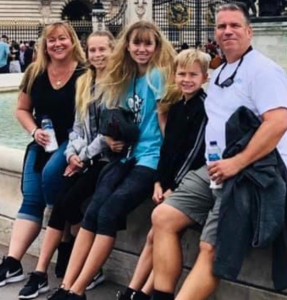 Roxanne is the wife of Captain Kenneth Voiret. Roxanne was recently diagnosed with stage three breast cancer. Surgeries were planned for the upcoming months; sadly Roxanne passed away in July. She leaves behind a husband and three children.