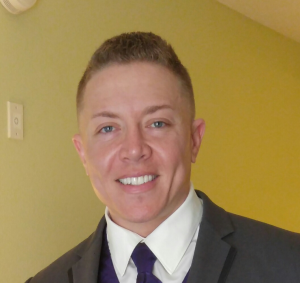 Brandon Hall is the son of Palm Beach County Sheriff's Office Supervisor Dawn Hall. He is 33 years old and has a 10-year-old son and a newborn daughter. Earlier this year he was diagnosed with a rare type of cancer for his age called Multiple Myeloma. This is a cancer of the bone marrow plasma cells. It grows in the bone and appears as a tumor or as an area of bone loss.
In addition to the cancer diagnoses, doctors discovered he had a fracture in his shoulder which was caused by the cancer eating away at the bone. He had emergency surgery and a titanium rod was put in his arm.
He was accepted as a patient at MD Anderson Cancer Center in Houston, Texas. He is currently undergoing weekly chemotherapy treatments which makes it difficult for him to maintain a normal work schedule. The chemotherapy that he is receiving is preparing his body to undergo a stem cell transplant. This procedure is a month long process that will take him away from home. He will spend approximately two weeks as an inpatient after the transplant and then an additional two weeks as an outpatient.
The time that he has been unable to work and the future time that will take him away from work has unfortunately made an already stressful situation worse. The mounting medical expenses and other costs associated with his illness have caused both an emotional and a financial strain on his family.
---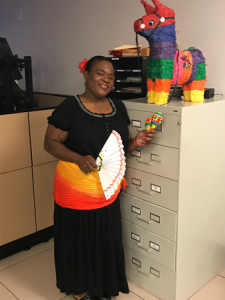 Communications Officer Maggie Guerrier has been employed with the Palm Beach County Sheriff's Office since 2004. At the age of 35, Maggie had a heart attack and was diagnosed with congestive heart failure, high blood pressure and end stage kidney failure.
Due to her diagnoses, Maggie has an artificial kidney. The kidney removes waste and extra chemicals from her blood and treatment for this is done three times a week.
Recently, Maggie was cleared to go to Tampa General Hospital and is awaiting an appointment date. She will receive further testing and then she will be placed on the Kidney Transplant List. Unfortunately, family members are not compatible donors.
Maggie frequently has to take time off from work for treatment and the side effects, which result in her not getting paid. She will continue to miss work due to treatment and testing. The medical bills, medication costs, and travel expenses are overwhelming and has put a burden on her and her family.
---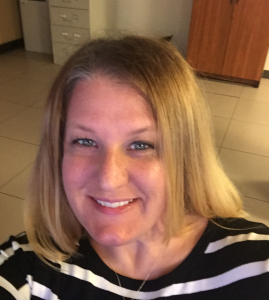 PBSO Communications Supervisor Meredith Jacobs has been employed with the Palm Beach County Sheriff's Office for 8 years. Previously she was employed with the Florida Highway Patrol where she had several years of experience as a Communications Training Officer.
Recently Meredith underwent surgery. What was supposed to be a simple surgery turned into a very complex situation due to multiple complications. Meredith has been hospitalized 6 times and has undergone 6 surgeries. As of July 5th, after being out for 6-months, Meredith was cleared to return to work, however, she will still be out later this year for additional surgeries that are needed for a full recovery.
We are thankful that the Charlotte Hans Foundation will provide assistance to Communications Supervisor Meredith Jacobs in her time of need. She is a dedicated, well loved and respected member of our PBSO family and helping her return to normal is our goal.
---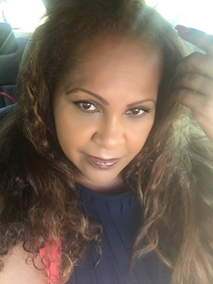 Deputy Sheriff Ana Joseph has been employed with the Palm Beach County Sheriff's Office (PBSO) since February of 2008. Her 9 years of service to PBSO is preceded by 10 years of service at Glades Correctional Institution, West Palm Beach WRC, and Loxahatchee Road Prison, where she held the rank of Lieutenant.
Deputy Joseph was recently diagnosed with pancreatic cancer and underwent surgery to have the cancer removed. Unfortunately, the cancer extended to various areas of her body. Deputy Joseph is currently traveling for chemotherapy, radiation treatments and follow up appointments and has exhausted her leave time for work.
The cost of these treatments, travel expenses, follow up visits and loss of work have been costly for her and her family. The continued care will just add to the hardship already being faced by the single mother.
---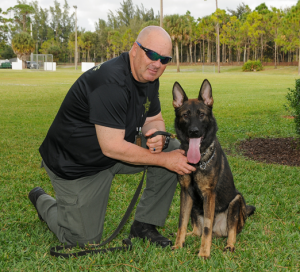 K-9 Deputy Robert Ferrell has been employed with the Palm Beach County Sheriff's Office for 25 years. In December of 2016, he was diagnosed with metastatic thyroid cancer. Surgery was performed as he had an 80% obstruction in his trachea.
In January of 2017, Robert went to the University of Miami and it was determined surgery was necessary to partially remove his trachea. This surgery would cause him to need a tracheotomy and it could possibility leave him without a voice. The surgery took 8 hours due to complications and recovery required several visits to the emergency room in addition to 24 hour care. Luckily in March, doctors where able to remove the trach and scar tissue which had formed and was hindering his breathing. Robert is supposed to begin radioactive iodine treatment; however, poor blood work results are putting a delay on this treatment.
In the meantime, another biopsy was performed and the results showed the cancer has returned. In addition to this cancer, he has been diagnosed with malignant melanoma on his back which will require a sentinel node biopsy and surgical removal.
During this ordeal, his wife was transitioning to a new job, which provided her time off; however, it was unpaid. The medical equipment, time off from work, medications, doctors visits and travel expenses has caused a financial hardship for his family.